Carbcat Bakery Flour Sack Tea Towel
Regular price

Sale price

$18.00
Wrap up your freshly baked bread with this charming tea towel featuring a bakery style logo of a loafin' carbcat. It's purr-fect for keeping your bread warm and cozy so you can make and bake in style!
This sturdy 100% cotton towel is lightweight and absorbent, making it great for drying hands or dishes. The lint-free fabric is also useful for polishing items or wiping down surfaces. The natural cotton fabric air dries quickly and is a great substitute for paper towels, making it more eco-friendly.
Towels are folded and tied with twine and a kraft paper hang tag.
Rustic 100% lint-free cotton

Soft white color

Thread count: T130
DTG print with water-based inks
Approximately 28" x 29" when unfolded
Disclaimer

This item is rustic in nature and may have related quirks such as uneven hems or random colored threads in the fabric weave. The image may vary slightly between pieces and become more textured after washing.
Care Instructions

Machine wash cold on gentle cycle, air dry to extend image life. Do not bleach or use fabric softeners. Do not iron image.

Scroll down for more detailed care information.
Shipping

Items are generally shipped within 1-3 business days via USPS. Some items are made-to-order by a fulfillment center and may ship separately from other items. See our Shipping Page for more information.
Returns

Items may be returned for any reason within 7 days of receipt if they are in new/unused condition. See our Store Policy for more information.
Share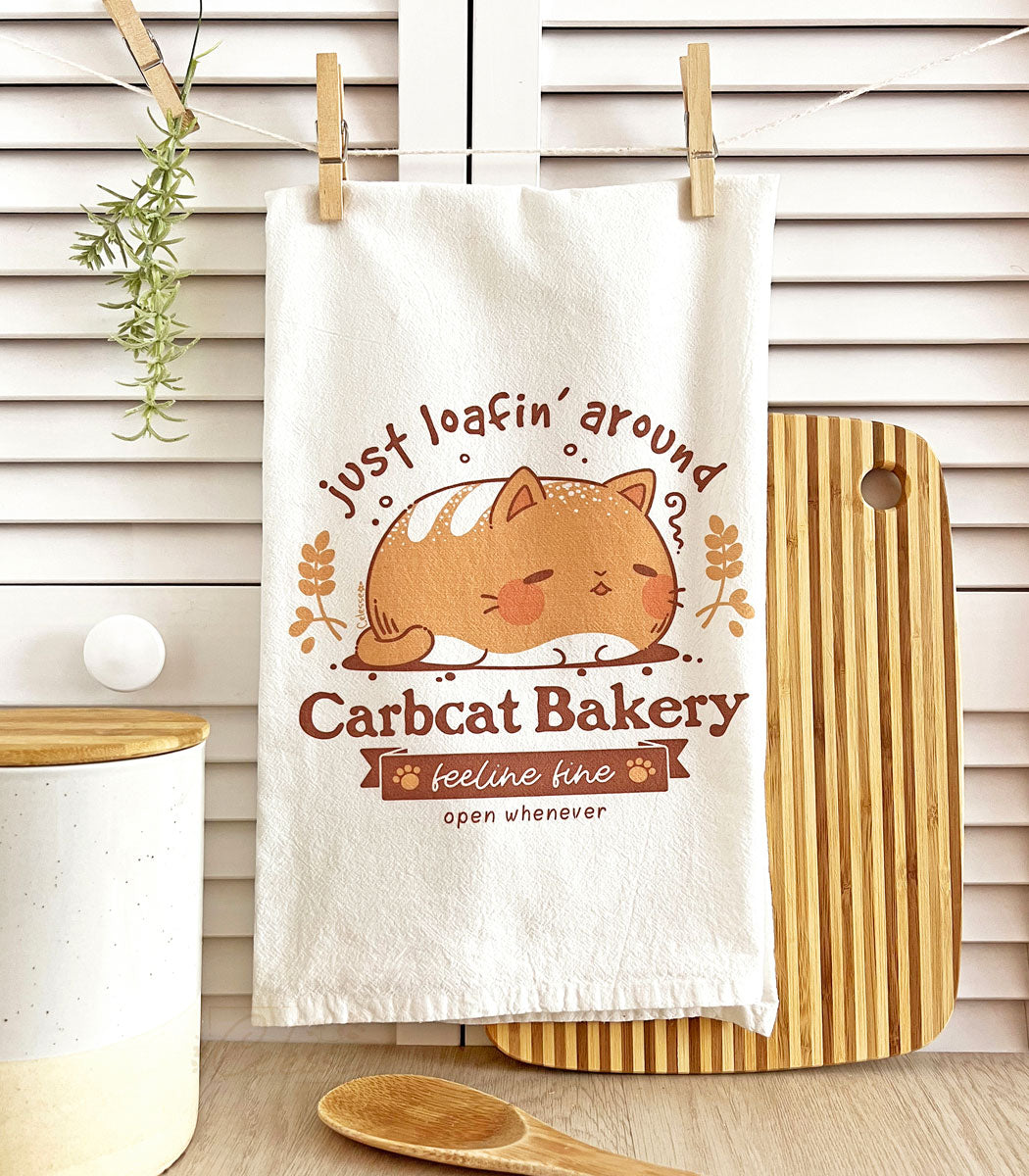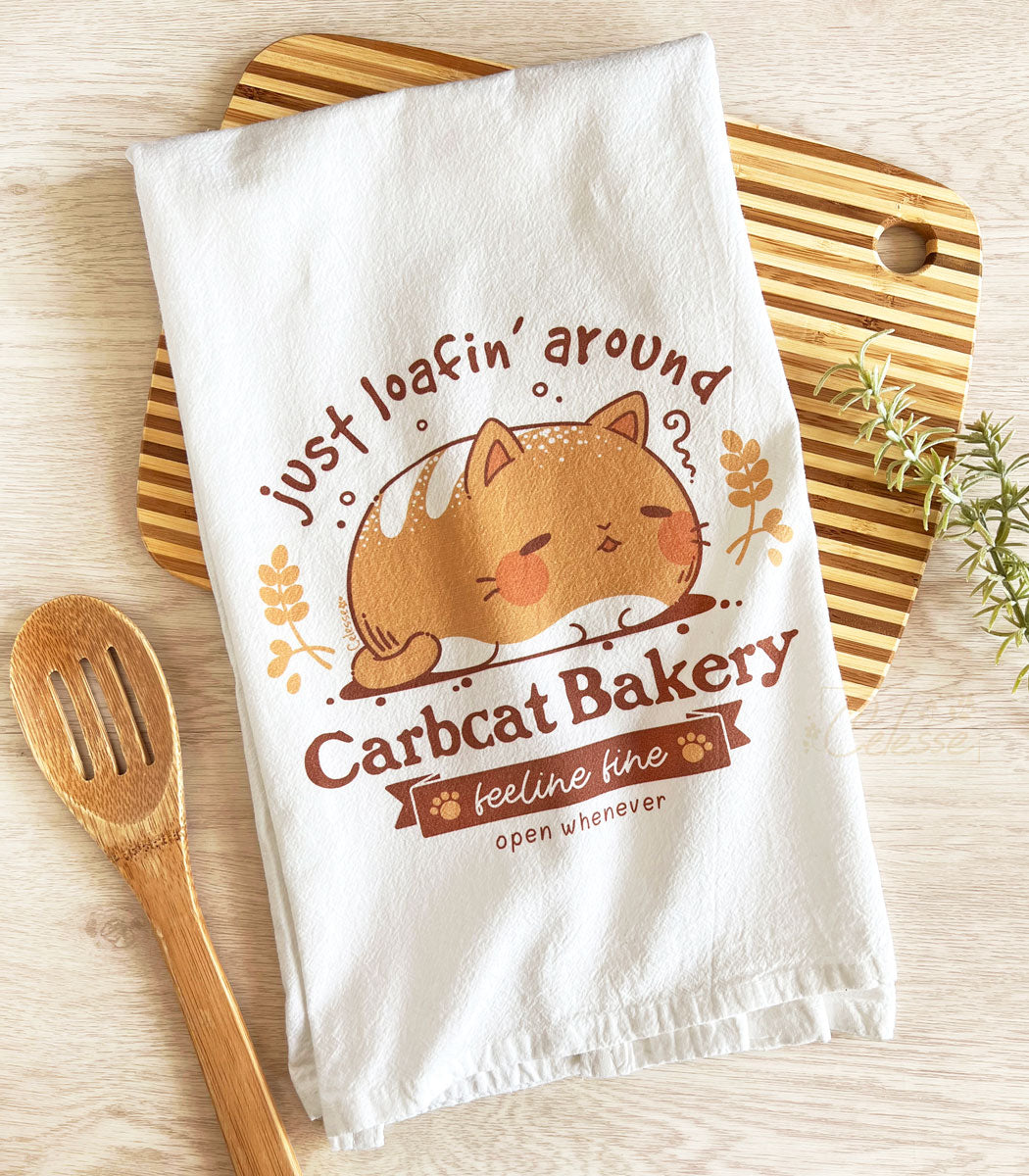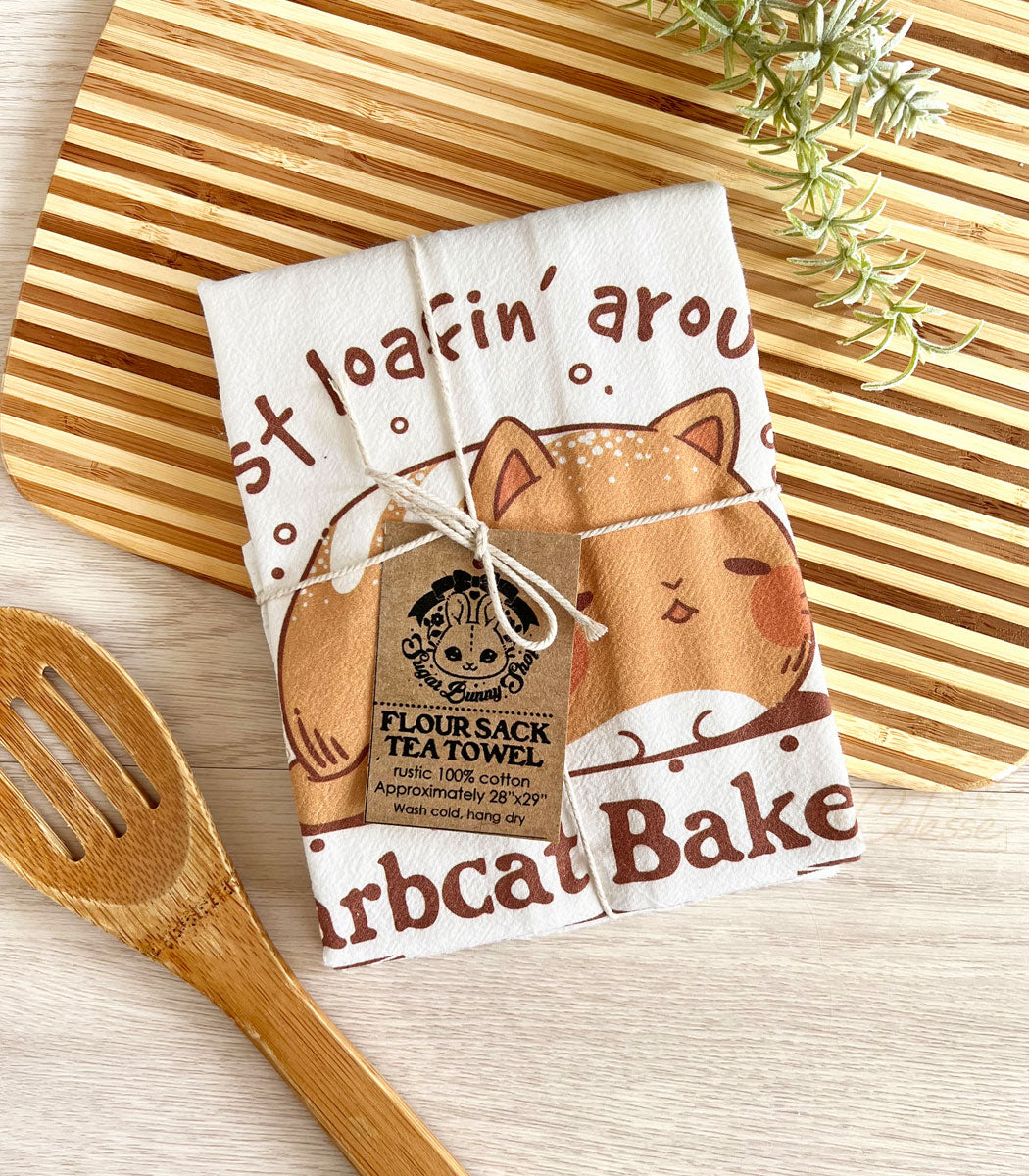 Eco-Friendly

Reusable cotton towels are a great substitute for paper towels

Machine Washable

Wash on delicate with cold water, air dry to extend image life

100% Cotton

Natural, durable, absorbant and dries quickly
The Flour Sack Towel

Flour sack towels, also known as tea towels or kitchen towels, have been a staple in the home and workplace for generations. Once created from upcycled flour, feed or seed sacks, these 100% cotton towels have stood the test of time throughout the generations. Cotton linens are absorbent and the ideal medium to provide style, comfort and functionality around any space. They're fun and functional kitchen essentials and make a great housewarming gift!

Part of History

Long ago, people purchased their flour, sugar, animal feed, seeds, and other commodities in cotton bundles or sacks made from fine woven cotton. These heavyweight sacks were extremely durable and useful, so people washed the empty sacks and turned them into various household items such as kitchen towels and rags for cleaning the home or taking care of livestock. They were fine enough to use as polishing cloths for metal, glass, tools and even jewelry, and were also made into clothing. Manufacturers recognized the trend and to appeal to customers began printing their sacks with pretty patterns or even instructions for sewing stuffed animals!

Quality Material

Today, cotton is still one of the most versatile and natural materials we can use. Not only are flour sack tea towels soft and absorbent, but their machine-washable quality also makes them super easy to take care of. The cotton weave is strong and won't tear apart after a couple of washes. With proper care, these will last a long time. You can also easily avoid staining and keep the flour sacks extra soft without using fabric softener! See the next section for tips on cleaning and care to get the most out of your towels.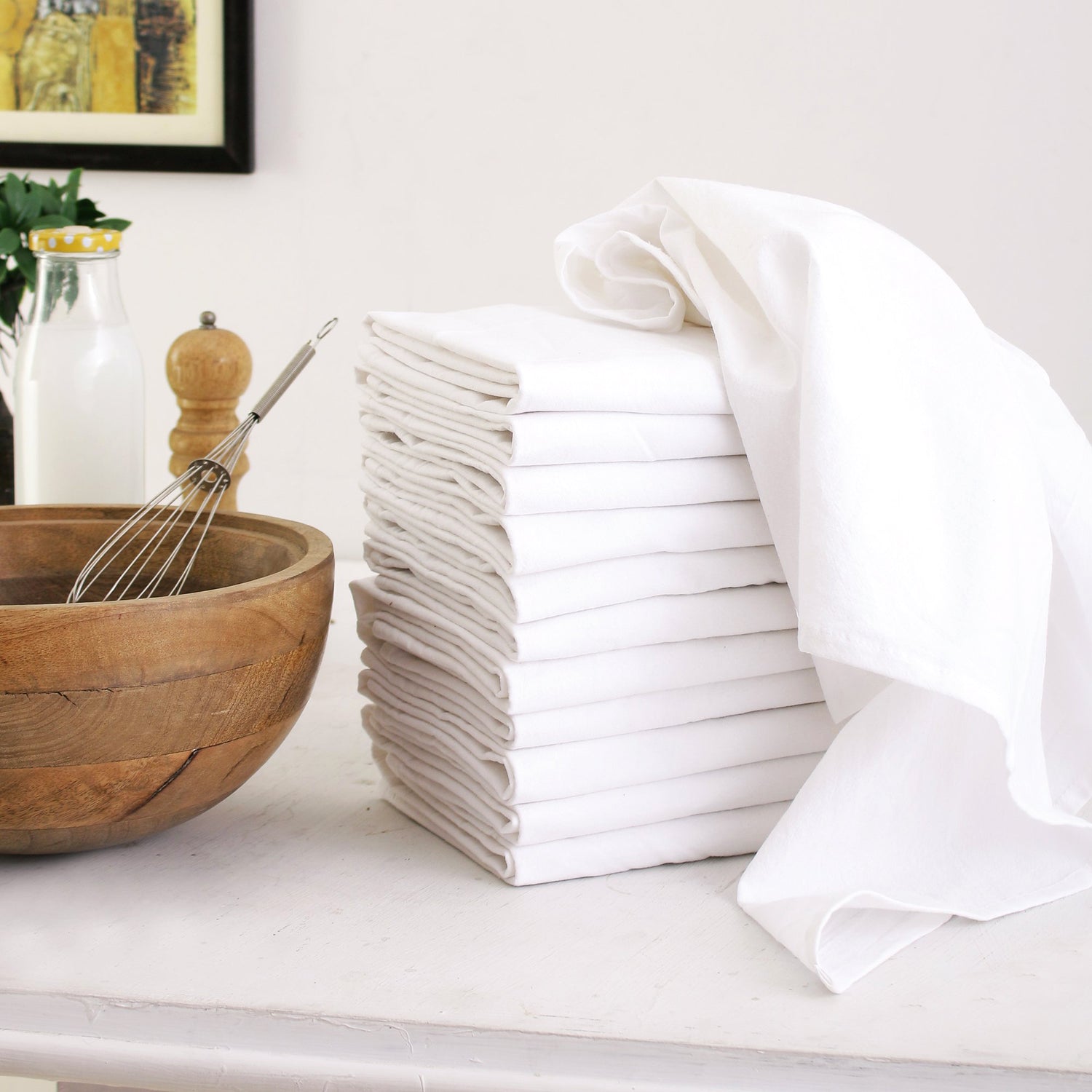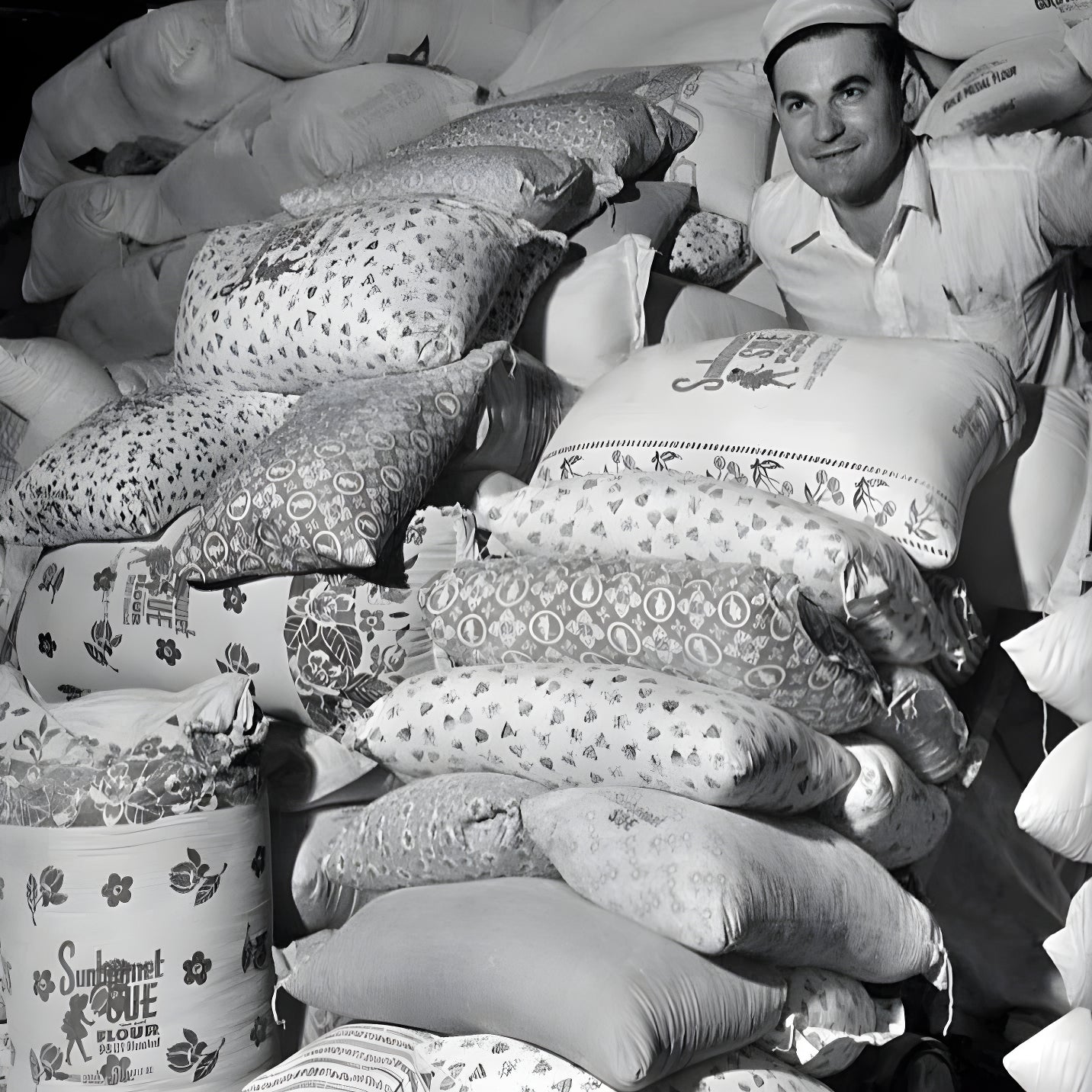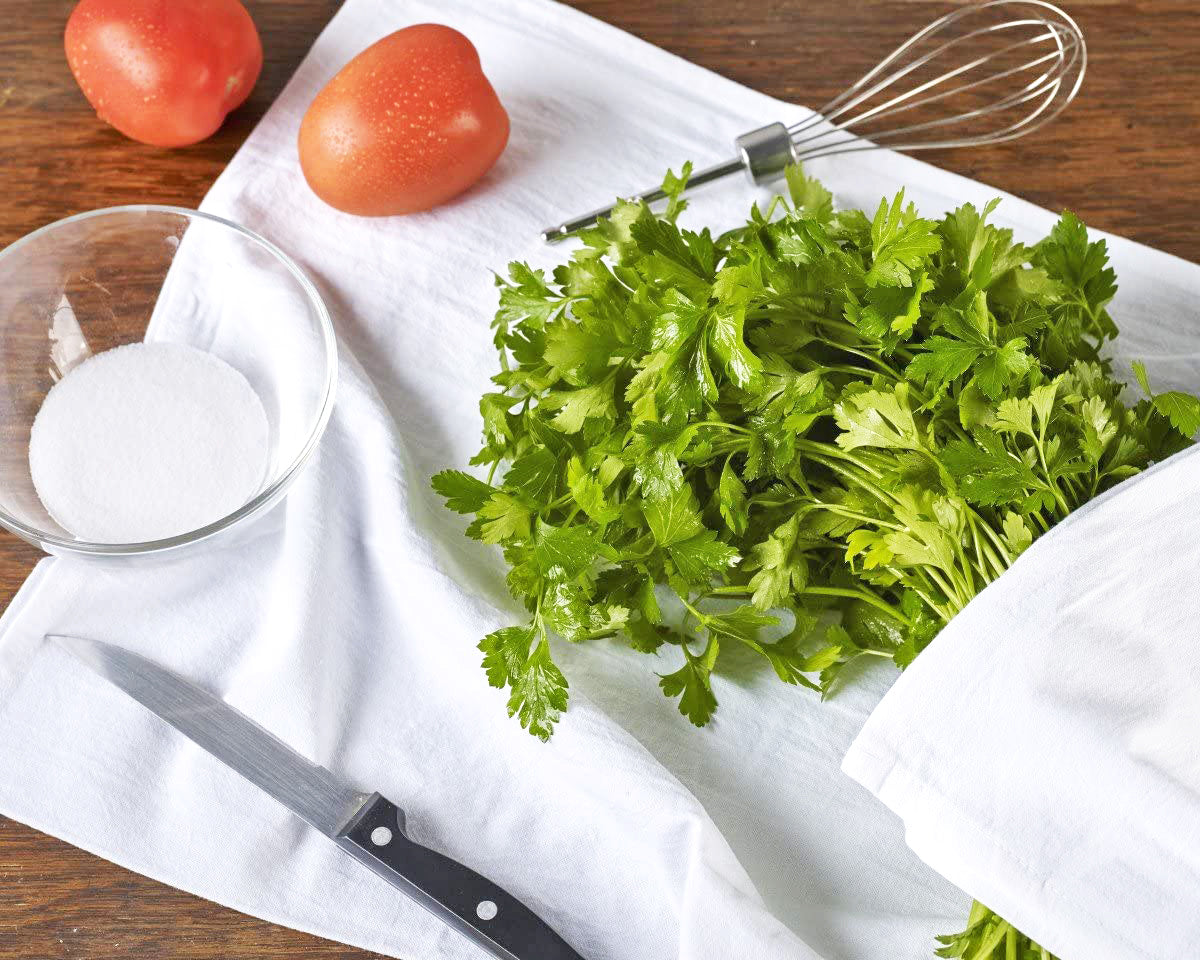 Tips for Cleaning & Care
Wash Towels Carefully

It is natural your cotton flour sack towels will experience some shrinkage and wear over time — it's just the nature of cotton. But with proper care, you can minimize shrinkage and damage to your towels and keep them looking fresh for many years.

Follow these tips to keep towels strong:


Choose a delicate cycle setting
Use cold water only
Consider hand washing your towels
Wash with a gentle detergent or baking soda-vinegar mix
Air dry towels rather than putting them in the dryer
Do not dry clean and do not iron the image

Heat is more likely to cause wear and tear on the fabric, and can also wear on the printed image. The lightweight cotton material dries quickly, so in general it's better to wash in cold water and then air dry.
Chemical-free Cleaning & Stain Removal

While not required for cleaning, you can use baking soda and vinegar as an alternative to detergents to keep your towels working like magic and their absorbency at a max.

Baking soda and vinegar make a powerful team in removing chemicals, dirt and any unwanted residue from towel fibers. Here's how you can use this simple chemical-free method to clean your flour sack towels:

Start by putting the towels in and filling your washing machine with water.
Once your machine is full of water, add a cup of white vinegar and run the rinse cycle.
After the rinse cycle, drain the water, keeping the towels in the washer, and add a half cup of baking soda.
Fill the washer with water again and rerun the rinse cycle.
After the final rinse cycle finishes, dry the towels completely.
Your towels will now be softer, fresher and more absorbent — ready to tackle any household task.

For stubborn stains, baking soda alone can be your best friend. You can make a baking soda paste for a harmless stain-remover with these instructions.
Avoid Bleach & Fabric Softeners

Many commercial fabric whiteners are made with chlorine bleach, which damages the natural fibers of flour sack towels over time. Even diluted chlorine solutions can weaken cotton fibers and eventually cause holes and tears.

Also avoid fabric softener and dryer sheets because they can wreak havoc on the quality and effectiveness of flour sack towels. Fabric softener and dryer sheets leave a wax-like residue on the towel that builds up over time and creates a thick coating, preventing the towel from absorbing liquid as it should. The coating also can trap moisture inside the towel, keeping it from drying properly and trapping mildew and other odors.

If you want soft, nice-on-the-skin flour sack towels, try using this natural homemade fabric softener instead:

Combine two cups of white vinegar with two cups of water and one-eighth a cup of vegetable glycerin in a glass jar or jug.
Stir or shake to combine.
Add half a cup of the homemade fabric softener to the final rinse cycle.
Or, even easier, simply add a capful of white vinegar to the rinse cycle for soft, fluffy towels.